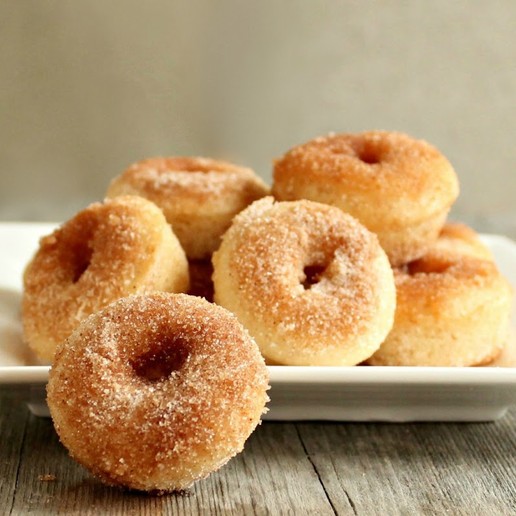 Ingredients
16 gr (2 packs) active dry yeast
55 gr (1/4 cup) lukewarm water
345 gr (1/2 cup) lukewarm milk
100 gr (1/2 cup) white Lantic sugar
5 ml (1 teaspoon) salt
2 whole eggs
80 ml (1/3 cup) melted butter
1250 ml (5 cups) all purpose flour
Directions
Dissolve the yeast in the lukewarm water and let stand for 5 minutes, until foamy.
Add the lukewarm milk, the beaten eggs, the butter and mix it all together.
Mix the dry ingredients and add them to the liquid mixture.
With the hook attachment of an electric mixer, knead the dough for 5 minutes or until the dough is homogeneous and elastic.
Place the dough in a greased bowl, cover and let rise until the volume of the dough has doubled.
Roll out the dough with a rolling pin until you reach a thickness of 1,5 cm and cut out the doughnuts with a doughnut-shaped cookie-cutter.
Lay the doughnuts on a baking sheet lined with parchment paper, cover and let rise until doughnuts have doubled their size.
In a fryer, place the doughnuts and fry them at 350°F until golden, then flip to complete frying.
Lay the doughnuts on a rack and decorate with Lantic sugar.