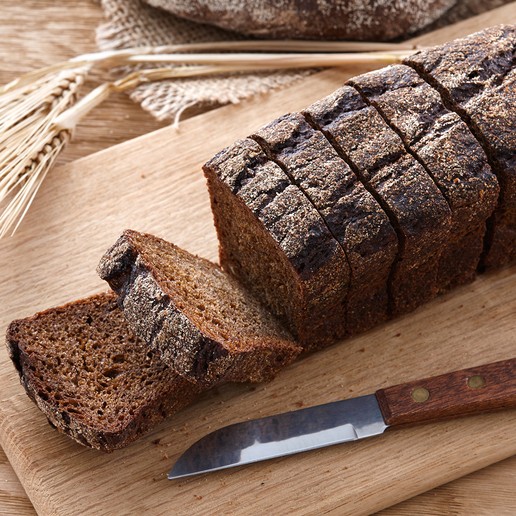 All Recipes
Breakfast & Breads
Whole Wheat Molasses Loaf
Whole Wheat Molasses Loaf
Molasses is a thick, dark-brown syrup that is produced during the sugar refining process. The molasses in this recipe contributes to the unique flavour of this whole wheat bread.
No Comments

By Canadian Sugar Institute
Ingredients
1/4 cup sugar
1 large egg
1/2 cup molasses
1 tbsp vegetable oil
1 cup buttermilk
1 cup whole wheat flour
2/3 cup all-purpose flour
1 tsp baking soda
1/2 tsp salt
1/2 cup raisins (optional)
Directions
Preheat oven to 350ºF (180ºC).
Beat together sugar and egg.
Add molasses and oil.
In a separate bowl, blend dry ingredients; add to egg mixture with buttermilk; blend well.
Mix in raisins, if desired.
Pour batter into greased 9 x 5 inch pan; let stand for 15 minutes.
Bake for 30 minutes.